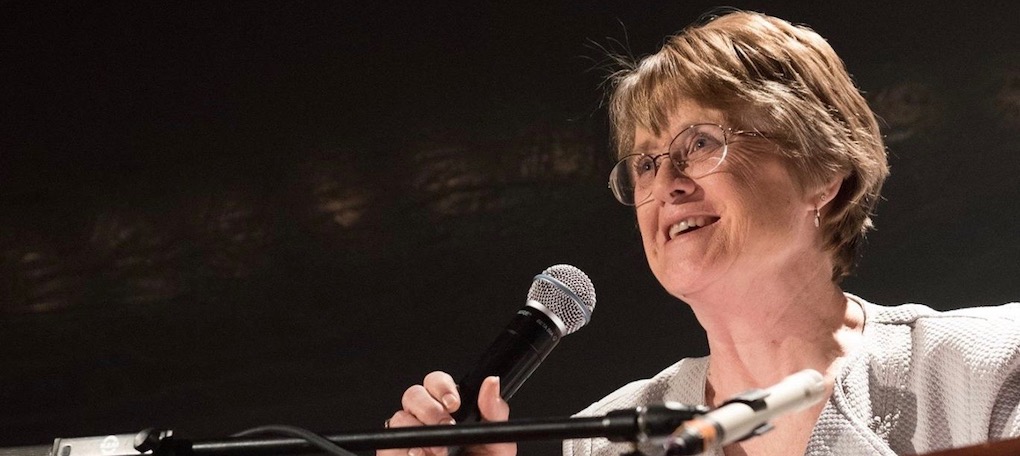 Date
Oct 07, 2018
Time
02:00 PM
COACH KATHY BRESNAHAN – Author/Speaker The Miracle Season
Author Kathy Bresnahan was the varsity coach at Iowa City West High from 1987-2000 and 2005-2013. She took the Women of Troy to the state tournament seven times and won back-to-back state titles in 2010 and 2011. Coach Brez, as she is affectionately known, was the State Coach of the Year in both championship seasons. She was named National Coach of the Year in 2011 by PrepVolleyball.com and the Children of Promise Coach of the Year in 2012. She has amassed a career coaching record of 671-205 and was inducted into the Iowa Girls' Coaches Association Hall of Fame in 2015. She was also inducted into the University of Wisconsin – Platteville Athletic Hall of Fame and was recognized as the Masonic Lodge Teacher of the Year in 2018. She currently teaches full time at Iowa City West High School and speaks to audiences around the country.
The book, The Miracle Season tells the true story of an Iowa high school's volleyball team that struggles to continue with their season following the tragic death of their star player, Caroline "Line" Found. In the just recently released movie adapted from the book, Helen Hunt plays the inspiring coach who motivates the team to carry on.
COMMUNITY BOOK READ
The Niswonger collaborates with The Brumback Library for the Community Book Read. The library offers The Miracle Season at the Van Wert location and its branches. The books are available to all registered library patrons who have a valid library card. The books are also available at most bookstores and available for download from retailers.
The book read will culminate on Sunday, October 7 at 2:00 PM when Coach Kathy Bresnahan and Caroline's father. Dr. Ernie Found join us for an engaging look into taking one of life's greatest struggles and turning it into victory.