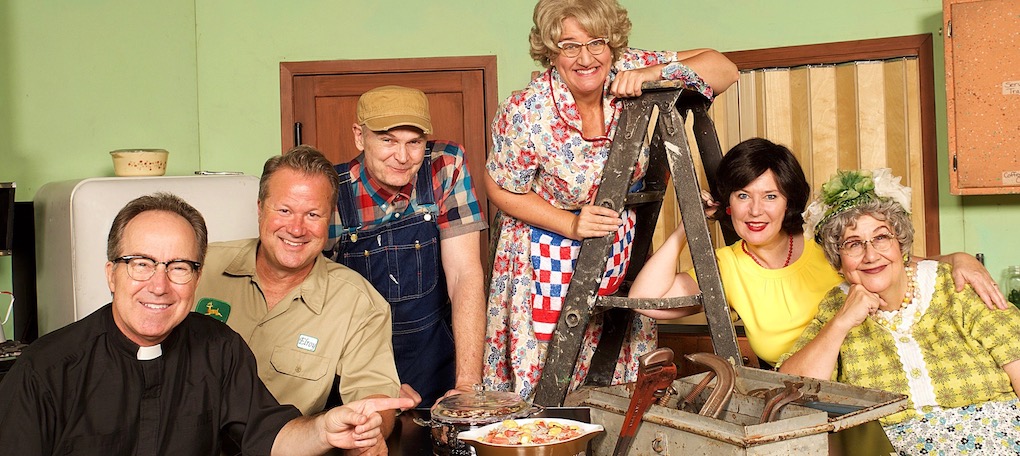 Date
Mar 24, 2019
Time
08:00 AM - 06:00 PM
CHURCH BASEMENT LADIES – Rise Up O Men
YOU'VE MET THE LADIES, NOW MEET THE MEN!
This all-new musical comedy, the sixth in the popular Church Basement Ladies series, invites the MEN of the church into the kitchen. The year is 1964, in the basement kitchen of the Lutheran Church in rural Minnesota. As these hard-working farmers discuss their scrap lumber piles and their tractors and preparations for the Centennial Celebration, they unintentionally disrupt the order of the kitchen…but that's what happens when you let the roosters in the hen house.
You don't have to be Lutheran to laugh at those Church Basement Ladies — and you don't need to have seen the previous five musical comedies featuring those personable women to enjoy the latest iteration, "Rise Up, O Men." But if you have enjoyed the series previously, this will be right up your alley — er, basement.
Performances at 2 PM and 7:30 PM