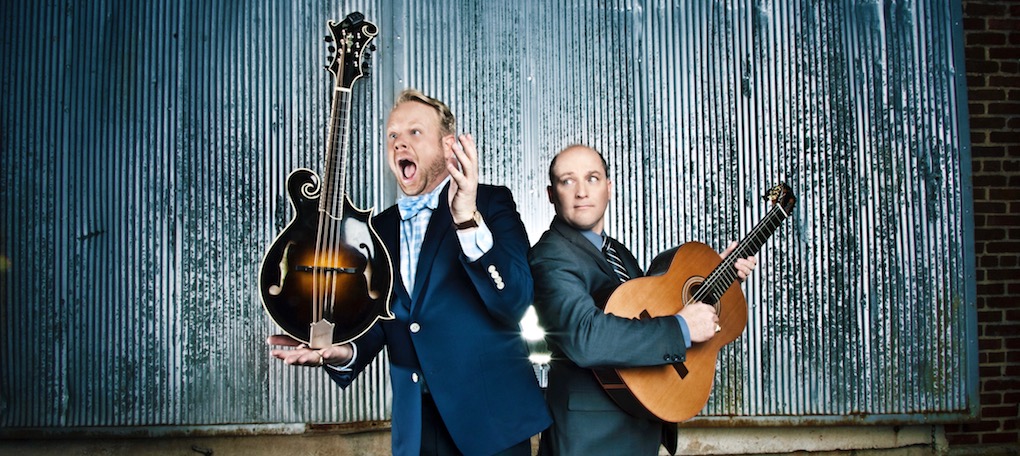 Date
Oct 27, 2018
Time
07:30 PM
DAILEY & VINCENT
The Founder's Choice Selection, presented by Scott and Nikki Niswonger, are Grand Ole Opry Members, Five-time GRAMMY® award winners individually, three-time GRAMMY® award nominees collectively, four-time DOVE Award winners, and winners of 35 IBMA Awards altogether (including 3-time IBMA Entertainer of the Year Award winners and 3-Time Vocal Group of the Year Award winners), Jamie Dailey and Darrin Vincent.
Known as Dailey & Vincent, they are backed by one of the best bands on tour today, and some of the most reputable and elite entertainers in bluegrass, traditional country, and gospel music. Now on Season 3 of their nationally broadcast television series, The Dailey & Vincent Show on RFD-TV, Dailey & Vincent bring their music to a national audience on a weekly basis. After a decade spent performing together and with over 1,000 airings of their PBS special Dailey & Vincent ALIVE – In Concert, their concoction of fantastically instinctive vocal blends of Dailey's tenor and Vin- cent's reedy harmonies has gained them well-deserved praise for their own distinctive style and worldwide recognition as American Music gold. Their most recent live CD, Dailey & Vincent ALIVE, debuted at #1 on the Billboard Bluegrass charts and remained at the top position for over 15 weeks.
Dailey & Vincent music is an acoustic/country cross, with 4 part harmony, and duet singing with Gospel and folk flavoring. Aside from the singing, they feature an award winning band with soloing that will bring you out of your seats. They love to mix in comedy and are known to have the audience laughing and crying at the same time.