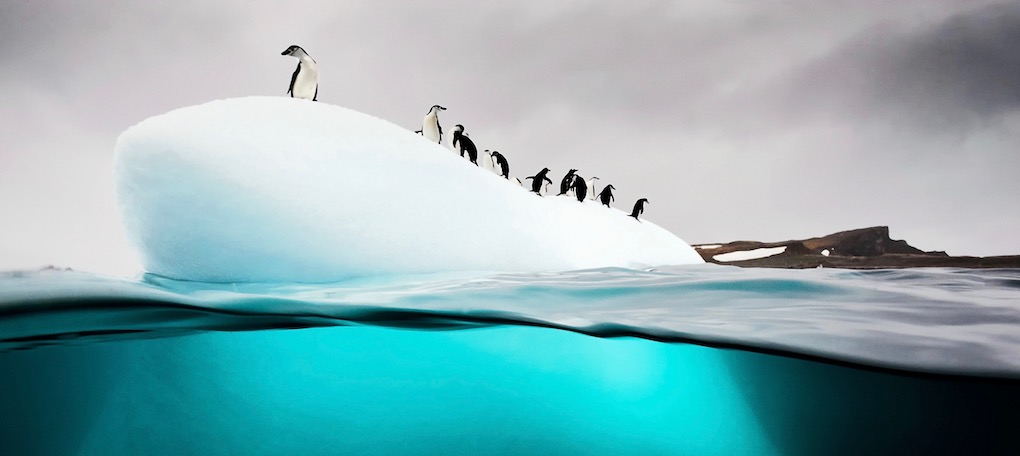 Date
Jan 27, 2019
Time
03:00 PM
David & Jenn Doubilet – National Geographic
Explore a hidden universe through the eyes of the photographic team of David Doubilet and Jennifer Hayes. David Doubilet is one of the most prolific living photographers at National Geographic magazine, and a legend for his groundbreaking work. Jennifer Hayes, an aquatic biologist, and a globally published photojournalist is his wife and underwater partner. Doubilet has joked—we think he's joking—that he's spent more of his waking hours underwater than on dry land. The two will lead you on a visual journey from their most recent National Geographic assignments, from the tropics to the polar ice.
Then, journey south to the cold ice-filled waters of Antarctica, where the team moves through and under the ice to capture images of the hidden world of the leopard seal, penguins, shipwrecks, and Doubilet's newest work on the sculptural beauty of icebergs. Finally, follow the team north to Canada's Gulf of St. Lawrence, an extraordinary world of whales, wolfish, salmon and the harp seal, a remarkable creature fighting to survive in a world of shrinking sea ice.
Go beyond the published story with Doubilet and Hayes, as they share never before seen images from their assignments. Discover the reality of life behind the camera—from parasites to harp seal bites—as they share their adventures working to get the best shot.