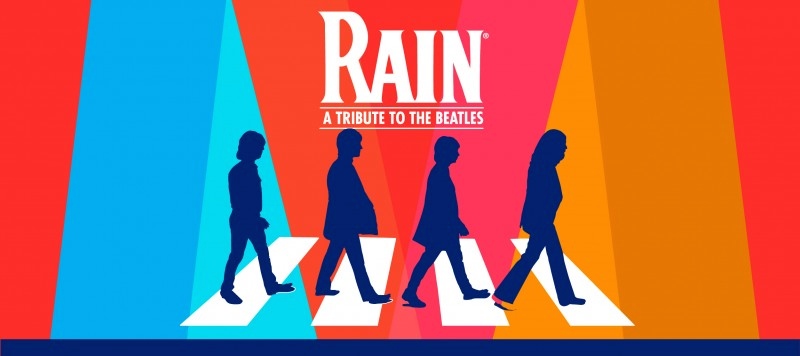 Date
Mar 17, 2019
Time
All of the day
RAIN: TRIBUTE TO THE BEATLES – The Abbey Road Years
RAIN – A TRIBUTE TO THE BEATLES presents Abbey Road! In celebration of the anniversary of the release of Abbey Road, RAIN will bring the greatest hits to life in addition to all your early favorites. This mind-blowing performance takes you back in time with the legendary foursome delivering a note-for-note theatrical event that is the next best thing to seeing the Beatles. RAIN has mastered every song, gesture, and nuance of the legendary foursome.
Experience the world's most iconic band and celebrate the best of Abbey Road with RAIN – A TRIBUTE TO THE BEATLES. From the best of Abbey Road, this immersive tribute will take you back to a time when all you needed was love and a little help from your friends.
Performances at 2 PM and 7:30 PM.