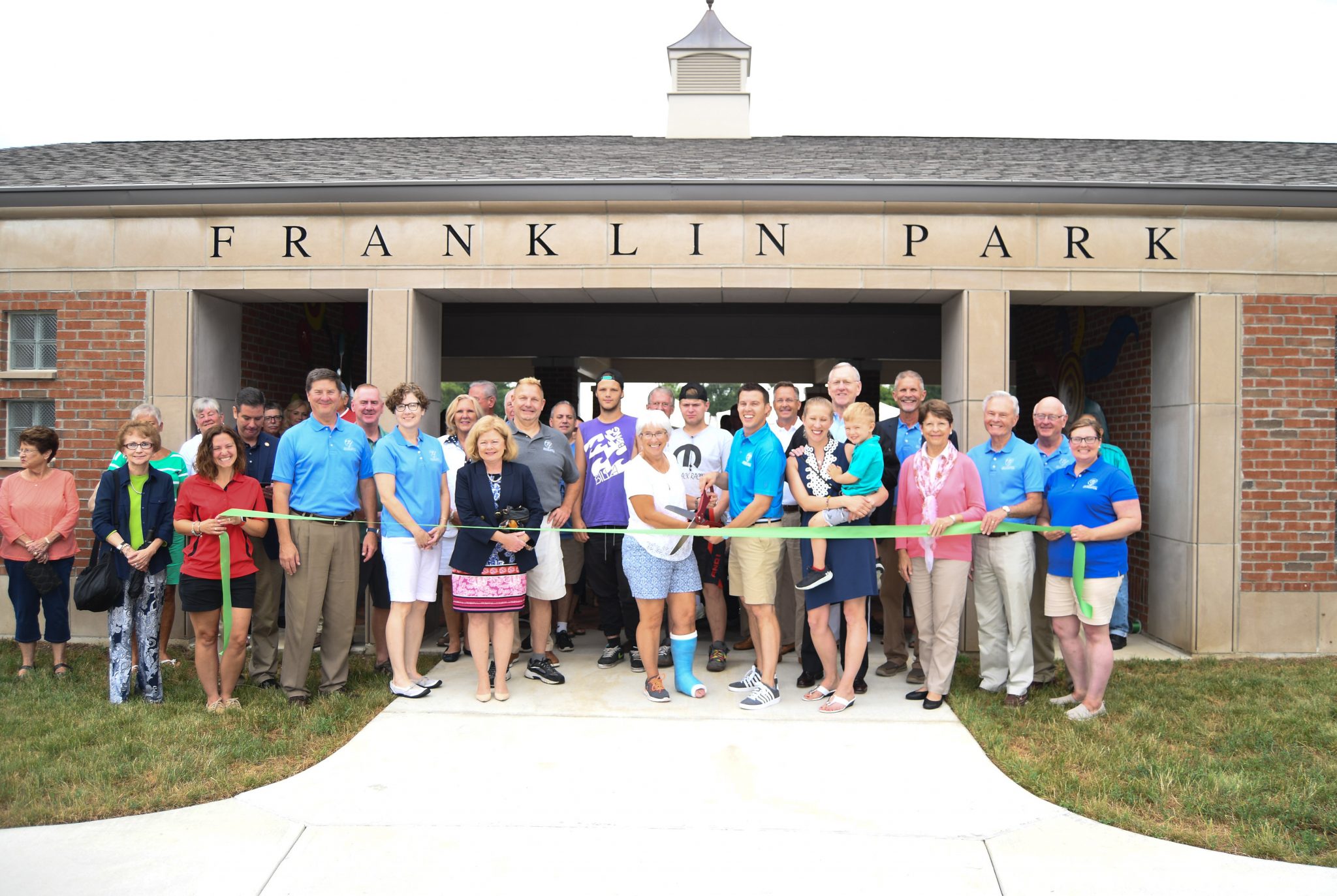 Franklin Park Grand Opening
Franklin Park celebrates grand opening
Several gathered Saturday morning (July 21, 2018) at Franklin Park for a grand opening ceremony and ribbon cutting to celebrate the park's completion. While the park has been usable for a few months, Saturday marked the "official" open day.
Franklin Park features a splash pad, two playgrounds, a skate park, pickleball courts, basketball court, and a large pavilion. The park cost $1.7 million, which was paid for by a donation from Scott & Nikki Niswonger and the rest, up to $1.2 million, was paid for by The Van Wert County Foundation.
Niswonger, who was present on Saturday, attended Franklin School and felt a special attachment to the space.
"Some of my fondest memories growing up were right here in the summertime," said Niswonger who recalled that one corner of the park used to be a baseball diamond. "The things that have taken place on this ground where we are sitting and standing today in getting good educations to our young people is so important, that to not have something here that recognized those decades of education, learning, and playing that went on here for so many young people here in our community would have been a travesty."
Niswonger said that having the space become a public park gave it a higher and better purpose than if it had just sat as a green space.
The school was honored through the bell in front of the pavilion, which came from the original Franklin Elementary School.
"Franklin Park is a tremendous addition to the city's parks system, offering leisure components to the community that are not offered in any of our other parks," said Sue Heppard, retired and interim Parks Director.
Seth Baker, Director of the Van Wert County Foundation, noted that a lot of work by many people has gone into the development of Franklin Park which was first discussed nearly four years ago.
"I've tried to actually physically count the number of people who made the park happen, but that's an impossible task," said Baker who went on to thank anyone who played any part in the completion of the park.
After the completion of the park, the Van Wert County Foundation handed ownership over to the City of Van Wert.
The park also received a proclamation from Governor John Kasich's office as well as from Representative Craig Riedel.
Citizens were welcome to join in the celebration on Saturday with free shaved ice from C&J's, a meal, and activities for the youth.