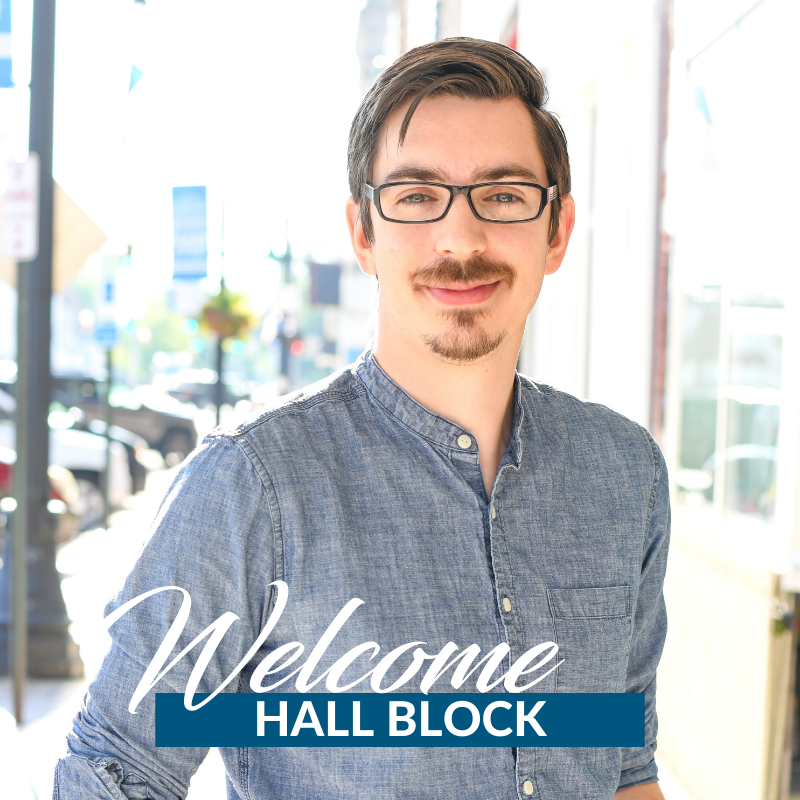 VWCF announces Property Manager
The Van Wert County Foundation has recently hired Hall Block as Property Manager. Mr. Block will coordinate management efforts for all Foundation properties and will be deeply involved in the coordination and collaborative efforts of the pending downtown development project.
Hall enhances The Foundation's vision of creating a well resourced and thriving quality of life for our community. 
"We are thrilled to have Hall join our team," said Executive Secretary Seth Baker. "Hall's presence will allow us to deepen relationships with community stakeholders as we navigate through significant projects, ensure that our properties are well maintained and meet the maximum potential need of the community, and give us broader capabilities to focus on deeper complexities affecting our community. 
"I am honored to have the opportunity to help grow The Foundation's collective endeavors. The VWCF is poised to really develop its vision and build on the tremendous recent momentum. I look forward to being a part of the collaborative effort to elevate this community, making a positive difference for even more people living within the region," Block said.
Hall joins the VWCF after working for two years with the City of Lebanon as the Assistant City Engineer. A graduate from the civil engineering program at Iowa State University in 2017, he has experience with the technical side of development, project management, and design processes. Through his time in Lebanon, he took a keen interest in planning and development as a tool for edifying small towns and building community.
______
A meet & greet for Hall will be held on Tuesday, February 25, 2020, from 3-5 pm at the VWCF office. Please join us if you are available.